GOA TRAVEL
Today travel places has come up with best time to visit Goa
we promise you will change your mindset completely when you will read some hidden facts about the places we are going to talk about many places you can enjoy sightseeing accompanied with cool Breeze light shower and smell of our earth which make it all more than anything.
ARE YOU PLANNING TO VISIT GOA
Goa ,southwest cost one of the smallest state of India,but it doesn't mean that it is somewhere behind in things to see or do ..
But it offers places and activities you should not miss,be it beaches or cultural experiences,goa covers it all.
Goa is biggest tourist attraction,although it is smallest state of the country!
If you move out of Goa without visiting places ,you made a mistake ..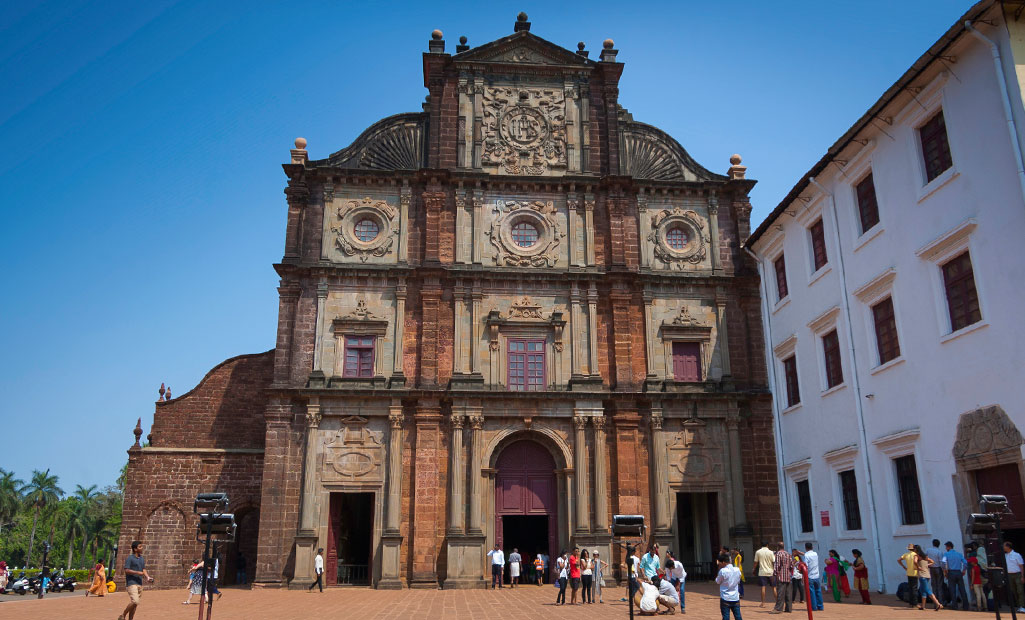 Beaches: Goa offers over 25 beaches where you can visit of any purpose, from full party spot to peaceful .in North Goa beaches like Arambol, Anjuna, Calangute and Baga.lip smacking Konkan cuisine, mocktails and cocktails make your experience complete.
          South Goa is little mellow, beaches like Galibaga,Colva and Palolem.if you are looking for            some peace and quiet place then these are not to be miss.
Chapora Fort: Did you watch Dil Chahta Hai movie, then you must have notices Chapora Fort in that, This ancient Fort of North Goa offers you a view of the Arabian Sea and Vagator Beach.As it is located on Hillock with slopes and slides, the irony is it is a ruin now but people can't stop themselves from making them stand where Bolly-wood stars once did!!.
Basilica De Bom Jesus in Goa: most popular throughout the Catholic world, and declared as world heritage site by UNESCO.it is one of the most attractive church sites in Goa.the main attraction are the mortal remains of Saint Francis Xavier.the interior of the church, awestruck as you enter.
Things to do…
Water Sports: Get your self some wet, involved in some water sports Diving, windsurfing, parasailing, jet skiing, catamaran sailing and many more adventures activities will make your heart racing as you test the water …                                                                            
There are n number of sports operators in north Goa, which you can easily make out by a herd of water scooters and boats parked on the beach.
Dolphin spotting Cruise: Dolphin watching found fascinating, tour for watching dolphin is a one of the popular activities on Mandovi river and especially it is very popular at Singuerim beach which is near fort Aguada.group of 4-6 people are made who sail out a couple of kilometres to watch dolphin circling in action.                                                                                                                                                                                                             
Casinos: want to try some luck in Casinos,visit to casinos must be in your to-do list, Casinos offers several games like flush baccarat,poker,roulette,slots and many more .not  only this it also entertainment along with unlimited food and drinks .not a big gambler no problem, cruising on sea would relax you .wan to try some different type of casino then visit caravela (a floating casino), Casino Royale(floating  casino).
 also see : travel to sikkim
Eat:
Did you try new food? if you are foodie then you should try these
Vindaloo: Spicy gravy which is favourite in goa households, with some vinegar and sugar the taste, flavour of gravy is enhanced , which is used in the preparation of dishes like prawns, mutton,pork, chicken.                                                                                                   
Crab Xec Xec: love crabs .gravy is used to cook crab which is made from coconut, red chillies, tamarind.the dish is served with staple food which is boiled rice in a household.                     
Bebinca: now some desert, a popular East Indian and Mangalorean desert, it is actually a pudding with 7 layers likey to be made of flour, eggs cardamom nutmeg powder, milk,suger.it should be on your must-buy list!
When to go
Selecting a proper time to visit is must if you want to make your travel experience awesome .travel places will help you in selecting a proper time slot.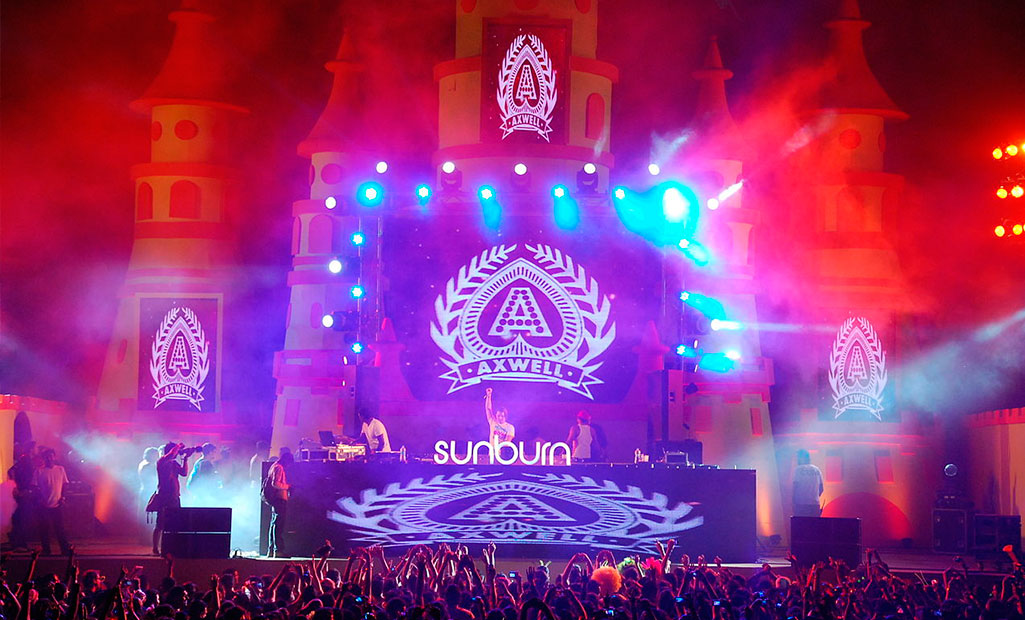 Mid-November to Mid February: one of the perfect time, if you want to relax and have some fun in other outdoor activities Goa.in December the most popular festival Sunburn, is witnessed in Goa, an extensive celebration of New Year and Christmas, lakhs of visitors came here across the globe.
March to May: if you want to avoid the crowd, then this is the time to plan your journey, the temperature rises, the sea turns rough, the climate is hot and humid.which brings down the price of hotels and homestays down to a reasonable price.
Mid-June to October: as it is rainy season here, parties across the goa to welcome rain are going on .if you love rain and lush green countryside then this is time for you to pack and move on.
Festival of Sao Joao is also organised in june ,an event is organised in which men jump and brings alcohol from a well which is called as feni.
How to reach there?
By Air:well connected by flights,from new Delhi,banglore,cochin,Chennai,Mumbai.Dabolim  Airport is only 29 km away from Panjim. 
By train: major stations are Madgaon and thivim ,which are well connected from the rest of the part of India. 
By bus: private and public bus service operators are available in Goa,daily bus services are available from important cites on daily bases like Mumbai and Pune.
Getting around:
If want to travel locally in goa what are the option are available
Taxis: it is not hard to find a taxi and rented cars, you can easily find them and even book them in advance.
Taxi is available from airport and railway stations.
Self-drive cars: not only self-drive cars as well as self-drive bike are also available .best and economical way to take a tour .just submit an id proof and set off the trip.
  Things you should not forget to pack…
Cotton clothes which are light in weight and give strong sunblock
Caps and sunglasses are must
Swimming and beach gear
Shoes are optional
Overall Goa has more than you thought to make you fall in love with the place.
Do comment when you visit the following places show us some Love by sharing the article among your friends your recommendations and views are always welcome.
Also visit : Trip To Shillong,Heaven Of North-East